Weed Delivery
Bubba Gum AAAA (THC 29%)
MOST popular Indica-dominant hybrid marijuana strain.
Get it Delivered Today:
Delivery Hours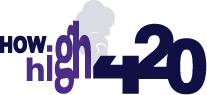 Call or Text a City to Contact
Call or Text to Order
Contact Us
Click the button below to choose the phone number of the city you wish to order from
Fast & Affordable
Home Delivery
How High 420 Delivers Weed
direct to your door.
Bubba Gum, also known as "Bubba Gum Kush" and "Bubba Gum OG," is an indica dominant hybrid strain (80% indica/20% sativa) created through crossing the infamous Bubba Kush X Bubblegum strains.
If you're a fan of either of its parent strains, you are going to love Bubba Gum. This bud packs the best of its heritage into each and every toke, bringing on a hard-hitting high and delicious flavour. You'll feel tingly effect wash over your physical state, lulling you into a peaceful relaxation that's perfectly complemented by a lifted head high. These effects quickly turn sedative, leaving you kicked back and sleepy in no time at all.
Bubba Gum is said to be perfect for treating those suffering from conditions such as chronic pain, nausea or appetite loss, chronic stress or PTSD and insomnia. This bud has a super sweet berry bubblegum flavour with a spicy herbal exhale. The aroma is of flowery herbs and earthy kush with a heavy bubblegum overtone that sweetens the more that you toke. Bubba Gum buds have rounded oval-shaped dark green nuggets with lots of thin amber hairs and a sandy coating of milky white crystal trichomes.
There are no reviews yet.