Runtz is a perfectly balanced hybrid strain with a 50-50 Indica/Sativa ratio. This strain is a delicious product of Zkittles and Gelato. It is a rare strain and loved by marijuana users due to its fruity flavour. Its THC level ranges between 19 and 29 percent, and its average CBD level is unconfirmed.
Get it Delivered Today:
Delivery Hours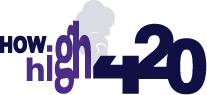 Call or Text a City to Contact
Call or Text to Order
Contact Us
Click the button below to choose the phone number of the city you wish to order from
Fast & Affordable
Home Delivery
How High 420 Delivers Weed
direct to your door.
Effects of Runtz:
The effects of this strain are not yet confirmed. Still, the reports from marijuana users suggest this strain can get you high euphoria and relaxed feeling throughout the body and mind. As a hybrid strain, the preceding effects are very much possible with its consumption. According to smokers: It can uplift moods and help you feel calm before its high perishes. The strain can make you hungry also. 
Appearance, Aroma, and Flavour of Runtz:
Its resin-covered buds are usually circular and dense with a lime green colour. Plus, its well-cured buds have dotted spots with green, blue, purple, and orange hints. You can feel its aroma identical to a sugary candy with the hints of fruit and wood. Its super delicious flavour of tropical citrus and sour berries in abundance categorizes it as a strain with a yummy taste.
Growth Information:
Its flowering time is 8 to 9 weeks. This strain produces 14 to 16 ounces per square meter indoors and 18 ounces per square meter outdoors.
Medical Benefits of Runtz (Hybrid)
You can feel stress-free and depression-free consuming this strain.
This strain's long-lasting high can help you fight chronic pains too.
This rare strain can help people with insomnia, too.
There are no reviews yet.