Weed Delivery
Pink Gorilla (THC 21%)
Pink Gorilla is an Indica dominant strain with 75% of Indica and only 25% of Sativa. It is a hybrid strain that is ideal for those who crave for Indica but also need a little balance by Sativa at the end. This strain does this job perfectly because Sativa kicks in later only to make you energetic after a deep relaxation. The parent strains of Pink Gorilla are Gorilla Glue#4 (GG4) and the Pink 2.0 strains. And that is why it is called Pink Gorilla. The THC level in this strain is around 21%, which also depends on the freshness of the trichomes.
Get it Delivered Today:
Delivery Hours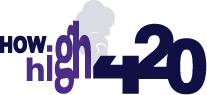 Call or Text a City to Contact
Call or Text to Order
Contact Us
Click the button below to choose the phone number of the city you wish to order from
Fast & Affordable
Home Delivery
How High 420 Delivers Weed
direct to your door.
Effects of Pink Gorilla
Get ready for a lazy high when you smoke Pink Gorilla. The heaviness of Indica takes over right from the start, and you feel lethargic and crave to be glued with your couch. This gluing effect comes because of the Indica and also because of its parent strain, GG4. Then when you start hating yourself for being too lazy, Sativa kicks in – making you feel like a ninja. You can experience euphoria sensations at the end of your high trip from Pink Gorilla. If you look at the strain composition, you get the glue effect three times in duration compared to the euphoria.
Pink Gorilla Appearance, Flavour, and Aroma
Although Pink Gorilla is an Indica dominant strain, its buds are not thick and dense. Surprisingly, it has long spade-shaped buds. The overall appearance of Pink Gorilla is beautiful because of the amalgamation of bright colours in it. You will see neon green buds covered with dark orange hairs. It has a series of pinkish-coloured trichomes with crystal white undertones, which is why they named it Pink Gorilla. You can taste a combination of sweet and spicy flavours with a pungent and chemical-like aroma.
Medical Uses of Pink Gorilla
Pink Gorilla strain helps relieve the symptoms of joint pains, chronic pains, and muscle spasms.
Pink Gorilla is also proven to help with headaches, migraines, and cramps.
It also helps you sleep by relaxing the limbs and muscles.
There are no reviews yet.