Weed Delivery
Blackberry (THC 24 %)
Blackberry is a balanced hybrid strain that has 60% Sativa and 40% Indica. According to some breeders, this strain is a perfect balance of both Indica and Sativa, with 50% of each. The strain is obtained after the cross-breeding of Black Domina and Raspberry Cough. For those who want to get the seeds of this strain and grow it at home, it has a flowering period of 9 to 11 weeks.
Get it Delivered Today:
Delivery Hours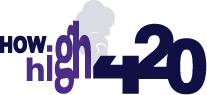 Call or Text a City to Contact
Call or Text to Order
Contact Us
Click the button below to choose the phone number of the city you wish to order from
Fast & Affordable
Home Delivery
How High 420 Delivers Weed
direct to your door.
Effects of Blackberry
Get ready for a relaxing yet head-focused buzz. You will be amazed by the overwhelming relaxation that this strain will give you. The Indica present in this strain is coming from the Black Domina lineage, and that is what makes this strain even more potent. The THC content in this strain is enough to keep that relaxing buzz on for two to three hours easily. You will also feel an increased level of perceptiveness. Which, in turn, will make you more appreciative of your everyday surroundings.
Blackberry Appearance, Aroma, and Flavour
The buds of Blackberry have a tightly packed leaf structure. The dense leaves give this strain an appearance of Indica dominant strains. The frosty trichomes that are hidden under the buds make this strain look even more beautiful. When we talk about the aroma of Blackberry, it has a pungent aroma that resembles a combination of fruit and gasoline. A weird combination, of course, but that is what most of its consumers have commented about it. The overall flavour is also influenced by the intense aroma.
 Medical Benefits of Blackberry
Blackberry has been reported by many of its consumers to have helped them with their sleep. It has a tendency to induce a relaxing sleep to the consumer. It also helps relax your entire body by relieving any muscle pains, joint pains, muscle spasms, and other ailments. The Sativa present in the strain helps increase focus and reduce anxiety, depression, and other stress disorders.
There are no reviews yet.