Weed Delivery
Black Diamond BC (THC 17%)
Black Diamond BC (THC 17%)
Black Diamond BC is a pure Indica strain, and it is also known as Black Diamond OG. In addition, a cross between the Blackberry and Diamond OG gave birth to this strain. Its THC level averages 22 to 24 percent, and its CBD content is around 0.04 to 0.1 percent. This cannabis strain has a bag appeal and is popular among the cannabis community owing to its appearance and strong aroma.
Get it Delivered Today:
Delivery Hours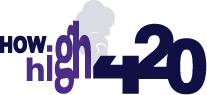 Call or Text a City to Contact
Call or Text to Order
Contact Us
Click the button below to choose the phone number of the city you wish to order from
Fast & Affordable
Home Delivery
How High 420 Delivers Weed
direct to your door.
Effects of Black Diamond BC
It can trigger you with a euphoric cerebral high. Once you get stoned with its high, you will feel giggles and feel happy for a long time. You will also feel physically relieved during the high, making your whole body feeling tranquil. Consuming a higher dose of this cannabis can initiate a few side effects. However, once this strains' high takes you over, you will feel your body fully energized and have an uplifted mood.
Black Diamond's Appearance, Aroma, and Flavour
This strain has noticeably frosty buds with long orange-coloured hair, shooting from its dense and thick buds. The leaves are pale green, and pistils are pale brown.
The aroma of this strain is mouthwatering, that is, musky, earthy, and sweet. Furthermore, it tastes sweet and earthy, plus somewhat skunky.
Medical uses of Black Diamond BC
The Black Diamond BC can help you get relief from tension in the muscles and mind.
This strain can trigger the feeling of hunger if you have a lack of appetite.
This strain is also helpful for patients who have insomnia.
It can help you deal with moderate-level stress and depression too.
Side Effects:
This strain's most noticeable side effect includes dry mouth, dry eyes, paranoia, anxiety, and dizziness.
Flowering Time and Yield:
Its flowering time is 8 to 9 weeks. It will yield 2 ounces per square meter indoors and 2 ounces per square meter outdoors; thus, only trained growers can cultivate this strain.
There are no reviews yet.