Weed Delivery
Blow Fish (THC 21%)
Blowfish has a tendency to "blow" away from your mind with its staggering 26% THC levels. Blowfish strain was obtained after cross-breeding three legendary strains, namely G13, Blue Dot, and Carbon Funk. The high THC potency and Indica dominance come because of the G13 strain. after all, Blowfish is a 70% Indica dominant hybrid strain. Chocolate Thai is also one of the amazing strains produced by the same breeders of Blowfish.
Get it Delivered Today:
Delivery Hours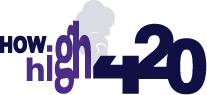 Call or Text a City to Contact
Call or Text to Order
Contact Us
Click the button below to choose the phone number of the city you wish to order from
Fast & Affordable
Home Delivery
How High 420 Delivers Weed
direct to your door.
Effects of Blowfish
You will feel a blanket of deep relaxation right from the start. Heavy Indica effects will take you from your normal surroundings to an extremely relaxed state where you will feel everything just fading away. As soon as you finish smoking the buds of Blowfish, you will not be feeling very refreshing. All these effects with a sleepy and comfortable serenity and tranquillity make this strain a perfect nightcap.
Blowfish Appearance, Flavour, and Aroma
The appearance of the Blowfish strain is beautiful, with olive green leaves surrounded by bright orange hairs. The flowers of this strain are comparably smaller in size to that of regular Indica dominant strains. When you break apart the nuggets, you can see milky white trichomes inside. The nuggets of Blowfish are soft and crumbly, which makes it easier to ground and roll. However, the flavour of Blowfish is not very pleasant and can also cause you to cough when you exhale. Still, the aroma of sweet and tropical citrus can attract you towards the strain.
Medical uses of Blowfish
Blowfish is known for treating or reducing the intensity of many symptoms.
The anti-inflammatory tendency of this strain is very effective for patients that use medicinal Marijuana as it relieves chronic pains and headaches.
It also helps with ADHD and other attention or focus-related disorders as it makes the smoker very focused on one single activity.
Acute symptoms of stress disorders and enduring stress like depression can also be treated with a balanced dose of Blowfish strain.
There are no reviews yet.