Weed Delivery
LOWRYDER (THC 23%)
Lowryder strain has a diminutive stature, reaching sixteen inches in height after nine generations of crossbreeding by Joint Doctor Seeds. It is a balanced hybrid strain with 50 percent Sativa and 50 percent Indica proportion. It is a direct descendant of 2 Indica strains, including Northern Lights #2 and William's Wonder. The effects of this strain kick in slow; for this reason, it is infamous. The THC content of this strain averages 12 to 20 percent, and its CBD level is 0.1 percent.
Get it Delivered Today:
Delivery Hours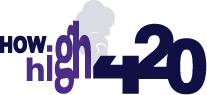 Call or Text a City to Contact
Call or Text to Order
Contact Us
Click the button below to choose the phone number of the city you wish to order from
Fast & Affordable
Home Delivery
How High 420 Delivers Weed
direct to your door.
Lowryder Appearance, Aroma, And Flavour:
Lowryder is very small in size, reaching 16 inches once it grows to full. So, it is a miniature strain in terms of its appearance. The aroma of this strain is earthy and acrid, with some hints of sweetness and citrus.
Like this strain's aroma, its flavour is conspicuously sweet and citrusy. You will experience a creamy and buttery flavour inhaling and a strong piney taste exhaling the smoke, consuming this strain.
Effects of Lowryder:
The effects of this strain will take over you slowly. However, the cerebral effects of this strain are noticeable and peaceful, ideal for meditation and introspection. Moreover, this strain can help you execute your tasks with intense attention. Lowryder effects can also help you feel euphoric and happy too.
Lowryder Medical Benefits:
It is great for mitigating pain; for the same reason, many users consume this strain to get rid of chronic arthritis, muscular, and lower back pain.
This strain can also help you get some relief from nausea if you feel nauseous at times.
Usually, marijuana users use this strain to get rid of the stress.
Side Effects:
This strain's most noticeable side effects include dry mouth, dry eyes, paranoia, and dizziness.
Flowering Time and Growth:
The flowering time of this strain is 8-9 weeks, considered a perfect strain for novices to grow. Its indoor yield is 12 ounces per square meter, whereas its outdoor yield is 16 ounces per square meter.
There are no reviews yet.