Weed Delivery
Manitoba Poison (THC 16%)
Manitoba Poison (THC 16%)
The name of this strain may include the word 'poison'; however, it is a very helpful strain for treating certain medical conditions. This 50-50 Indica-Sativa balanced hybrid strain was bred by the Great White North Seed Company. The surprising fact about Manitoba Poison is that its Sativa portion dominates its Indica counterpart. In addition, it has a THC content of around 15 percent, and its CBD content is less than 1 percent.
Get it Delivered Today:
Delivery Hours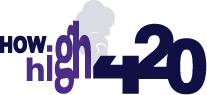 Call or Text a City to Contact
Call or Text to Order
Contact Us
Click the button below to choose the phone number of the city you wish to order from
Fast & Affordable
Home Delivery
How High 420 Delivers Weed
direct to your door.
Manitoba Poison Appearance, Aroma, & Flavour:
The buds of this strain are curved and purple-fringed, which looks highly appealing owing to this strain's shaded leaves. Its imitating purple-coloured buds form a thick and mould-resistant ball.
The scent of this strain is delightful and woody. On breaking its buds, you can experience a more intense aroma. This strain has a pleasing taste, like fresh wood, earthy, and floral at the same time.
Medical Benefits of Manitoba Poison:
It is an excellent strain to deal with stress and fight depression.
It can also help you feel comfortable after giving you relief from mild pains.
It can help you treat sleep disorders, so insomnia cannot stop you from sleeping after consuming Manitoba Poison.
It can also aid you in dealing with muscle spasms.
Effects of Manitoba Poison:
Once you consume this strain and sit back for a while, you will encounter different kinds of feelings. Its high will let you experience uplifted feelings and make you think with concentration about your surroundings. However, this strain does not just trigger thoughts; it will also make you feel relaxed after time, very much close to sleepiness. Smoking too much of this strain can make you feel couch-locked without noticing its effects.
Side Effects:
The most noticeable side effects of this strain include a dry throat, dizziness, and paranoia.
Flowering Time and Growth:
The flowering time of this strain is 6 to 7 weeks. It will yield 8 to 12 ounces per square meter indoors and 16 ounces or more outdoors.
There are no reviews yet.