Weed Delivery
Chocolate Diesel
Chocolate Diesel is a Sativa-dominant strain having a 60 percent Sativa and 40% Indica ratio. This strain is a product of Sour Diesel and Chocolate Thai. It is known for providing a high-flying energetic experience with its high. It has 25 to 30 percent THC content and CBD that may last to 0.14 percent.
Get it Delivered Today:
Delivery Hours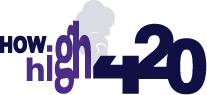 Call or Text a City to Contact
Call or Text to Order
Contact Us
Click the button below to choose the phone number of the city you wish to order from
Fast & Affordable
Home Delivery
How High 420 Delivers Weed
direct to your door.
Chocolate Diesel Effects
Consuming Chocolate Diesel will let you feel the potent effects of Sativa. Its head-soaring euphoria will take you straight to the world of joy so that you will feel energized for quite some time.
The most noticeable side effects of this strain are anxiety and dizziness. In addition, however, you may experience dry mouth or dry eyes, but these are not the obvious ones.
Appearance, Aroma, and Flavour
The appearance of this strain is quite stunning. Its forest-green flowers are small and dense, giving them a look identical to Indica strains. But, then, it has a fine coating of white trichomes and vivid orange pistils reflecting its light green tone.
The aroma of this strain is diesel-like, that is, reminiscent of fresh pine. This strain's pretty acrid and pleasant aroma can remind you of cocoa, nuts, and diesel. Moreover, it tastes woodsy, earthy, and diesel-like.
Growth Information
The flowering time of this strain is 10 to 12 weeks. Chocolate Diesel yields 12 to 16 ounces per square meter when grown indoors, whereas it produces 16 or more ounces per square meter outdoors.
Medical Benefits of Chocolate Diesel (Sativa)
Smoking this strain can help you get rid of tiredness and fatigue because smoking this marijuana is as powerful as two cups of coffee.
You can say goodbye to stress and depression by consuming this marijuana because this strain uplifts moods.
You can feel munchies with this strain, so it can help you deal with the lack of appetite, too.
This strain is also effective for treating mild aches and chronic pains.
There are no reviews yet.