Weed Delivery
Panama Red (THC 17%)
Panama Red is a pure Sativa strain, which is not very popular among the cannabis community. Still, marijuana users consume this strain to experience its delightful high with its Sativa effects. You will rarely find this strain in weed dispensaries. Even it is said about it: Its seeds are available from the original breeder of this strain, Reeferman. The THC content of this strain varies between 10 and 16 percent, whereas its CBD percentage is 0.3 percent.
Get it Delivered Today:
Delivery Hours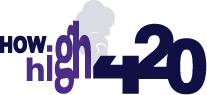 Call or Text a City to Contact
Call or Text to Order
Contact Us
Click the button below to choose the phone number of the city you wish to order from
Fast & Affordable
Home Delivery
How High 420 Delivers Weed
direct to your door.
Panama Red Appearance, Aroma, And Flavour:
Panama Red features elevated, separated, thin, and close-fitting buds. This strain's leaves are meager and waxlike, coloured luminously in gold, red, and purple.
This strain has an earthy and fruity aroma, and its overall scent is pungently earthy with subtle hints of the citrusy aroma of grapefruit.
Users will experience a delicious mix of flavours consuming this strain, which is herbal and spicy with fascinating notes of tropical fruits resembling a sweet and citrusy taste of grapefruit.
Effects of Panama Red:
Both novices and veterans can experience a delightful high once its overwhelming effects take them over. It will deliver you a high, leaving you happy and euphoric, boosting your energy, and stimulating creative thoughts simultaneously. Some users say its overall high is quick and intense with psychedelic tendencies. However, you may also experience mild relaxation after consuming Panama Red.
Panama Red Medical Benefits:
It is pondered an effective strain to tackle stress and help patients fight depression.
Some people claim it can benefit patients having mood disorders, such as ADHD (Attention Deficit Hyperactivity Disorder).
This strain can deal with fatigue, providing you temporary relief from mild pains caused by headaches or migraines.
Side Effects:
This strain's most noticeable side effects include dry eyes, dry mouth, paranoia, headache, and dizziness.
Flowering Time and Growth:
The flowering time of this strain is 11 to 12 weeks. Its indoor yield is 12 to 16 ounces per square meter, whereas its outdoor yield is 16 ounces or more per square meter.
There are no reviews yet.