Weed Delivery
BLUE DREAM (THC 26%)
Blue Dream is a Sativa-dominant strain and a blend of Blueberry and Haze #1, with 60 percent Sativa and 40 percent Indica. Growing this strain does not take much time; hence marijuana growers like to buy some of its seeds. Hence, we have Blue Dream THC 26%  available in our dispensary.
Get it Delivered Today:
Delivery Hours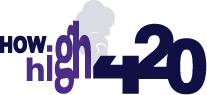 Call or Text a City to Contact
Call or Text to Order
Contact Us
Click the button below to choose the phone number of the city you wish to order from
Fast & Affordable
Home Delivery
How High 420 Delivers Weed
direct to your door.
Effects of Blue Dream
This strain is going to uplift your mood and make you feel euphoric during its high. For the same reason, it is considered an excellent daytime strain for smokers with a long day ahead of them. Hence, you can contemplate this as great marijuana to smoke with friends and enjoy once your seeds are flowered.
Blue Dream Appearance, Aroma, and Flavour
Once your seeds flower, you will see a dense bud structure with deeply covered trichomes sparkling, giving it a shiny look. Blue Dream strain smells fruit with strong sweet, floral, and earthy scents. Moreover, it tastes sweet and like ripe berries dominantly.
Medical Uses of Blue Dream
Blue Dream is an excellent strain to fight anxiety
This strain is also helpful against depression.
It may help you deal with chronic pains successfully, too
Frequently Asked Questions About Blue Dream
Q: What is the origin of the Blue Dream?
A: Blue Dream is originally from Santa Cruz, California.
Q: What is the THC level in Blue Dream?
A: It is a Sativa dominant strain with around 20% THC
Q: Can it be grown indoors?
A: Yes, this strain is easy to grow indoors as well.
There are no reviews yet.