Weed Delivery
AAA+ King Size Pre-Rolls
Pre-rolls are joints that cannabis vendors, dispensaries, and brands produce, and AAA+ Pre-Rolls King Size is one of those. These joints are larger than the standard joints. They earned the name AAA+ because they have the flavours from the best quality AAA strains. Some popular AAA strain flavours include Diamond OG, Tuna Kush, Green Crack, Mother Gorilla, ReCon, and Super Skunk. AAA+ Pre-Rolls are consumer-ready, exterminating the nuisances of grinding, rolling, and sealing cannabis flowers into a joint for smokers. Are you planning for your next road trip? Then, why not consider buying AAA+ Pre-Rolls.
Get it Delivered Today:
Delivery Hours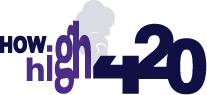 Call or Text a City to Contact
Call or Text to Order
Contact Us
Click the button below to choose the phone number of the city you wish to order from
Fast & Affordable
Home Delivery
How High 420 Delivers Weed
direct to your door for only $5.
Why Choose King Size Pre-Rolls – AAA+?
In the first place, these are pre-rolls; thus, you can conveniently smoke and relish the flavours. Moreover, you do not need to move your feet to get your hands on these as they are available online. AAA+ Pre-Rolls are a good deal to enjoy smoking cannabis with your friends. Especially if you do not like grinding buds in a bong, these pre-rolls are your best option. AAA+ quality and king size ensure you the best smoking experience with joints smoking these Pre-Rolls. Hence, there are more than enough reasons justifying that you have to invest in AAA+ Pre-Rolls King Size.
The Potency of Our Pre-Rolls King Size – AAA+
These are high-quality Pre-Rolls; therefore, there is no question concerning the quality of these joints. You can experience the flavours of top-notch strains with these. Plus, the potency of these Pre-Rolls is as much as powerful as the best strains owing to AAA+ quality. Additionally, their King Size ensures you can enjoy smoking these for long as compared to ordinary Pre-rolls.
Medical Benefits of King Size Pre-Rolls – AAA+
Because of the AAA+ quality strains, these Pre-Rolls can help you treat certain medical conditions, mentioned below:
Muscle Spasms
Anxiety
Fatigue
Insomnia
Stress
Depression
There are no reviews yet.