Weed Delivery
Blueberry (THC 17%)(GH)
Blueberry (GreenHouse) is an Indica-dominant strain with 80 percent Indica and 20 percent Sativa. This unusual and one of the most sought-after strains was declared the best Indica in 2000's High Times Cannabis Cup. It is a cross of Purple Thai and Thai strains. It has a THC content between 17 to 24 percent, whereas its CBD level is below 0.3 percent.
Get it Delivered Today:
Delivery Hours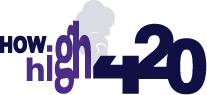 Call or Text a City to Contact
Call or Text to Order
Contact Us
Click the button below to choose the phone number of the city you wish to order from
Fast & Affordable
Home Delivery
How High 420 Delivers Weed
direct to your door.
Effects of Blueberry
Blueberry gets you uplifted with its high in an instant, making you happy and giving you a giggly feeling. Its high triggers ample euphoria and alters mood to give you a better feel. Plus, its anesthetizing high may put you to sleep. Hence, it is one of the best strains to consume at night.
Blueberry Appearance, Aroma, and Flavour
It has quite dense buds with a fascinating swirl of purple and red. The leaves of this strain are covered in nearly transparent trichomes and harder to see than its milk/amber-coloured glands of similar resinous strains. However, its buds are sticky.
Blueberry has an aroma like sweet berries and an earthy-pine presence in the air giving you a mouth-watering feel. Moreover, it tastes very much similar to its smell, like sweet blueberries and vanilla.
Medical Benefits of Blueberry
Blueberry can help with the treatment of insomnia.
It is a great strain to get rid of stress and depression.
It may aid in getting relief from the uncomfortable symptoms of muscle spasms, cramps, ad migraines.
It can encourage a healthy appetite to cancer patients suffering from nausea and loss of appetite.
There are no reviews yet.