Weed Delivery
Alien OG (THC 17%)
Alien OG is just another strain from the Alien strain family. It is a hybrid strain with slightly high THC levels (typically 18%). As we mentioned, Alien OG is from the Alien family. It is a product of the famous Alien Kush and Tahoe OG. Nomenclature-wise, it follows the standard strain naming order. Initially, one could find pure Alien OG strain only in California since it originated from there. But now, the seeds of Alien OG are widely available for the home-growers by Cali connection.
Get it Delivered Today:
Delivery Hours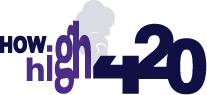 Call or Text a City to Contact
Call or Text to Order
Contact Us
Click the button below to choose the phone number of the city you wish to order from
Fast & Affordable
Home Delivery
How High 420 Delivers Weed
direct to your door.
Effects of Alien OG
Since Alien OG is a balanced hybrid of Indica and Sativa with potent THC, you are sure to enjoy the best of both worlds with this strain. Initially, the onset takes a little while to fully build up, compared to its sister strain Alien Kush. But as soon as you go towards the end of your joint or blunt with Alien OG in it, you will feel a rush of euphoria. Then this pleasing experience shifts into a relaxing experience due to the onset of Indica.
Alien OG Appearance, Aroma, and Flavour
Alien OG has a beautiful appearance with shiny trichomes that peak through the light green sticky leaves. Then those buds are made more beautiful because of the bright orange and red hairs. In appearance, it looks very similar to most of the Indica dominant strains. You can smell an earthy aroma in this strain, and upon burning the strain, it smells like lemon and pine. The overall flavour or taste of the strain is highly influenced by its aroma, and you can taste citrus type flavour in it.
Medical uses of Alien OG
Alien OG is quite useful in relieving several ailments and irritations.
It is also good for headaches and nausea.
The strain also helps increase appetite.
Alien OG is also appreciated for its ability to uplift mood and relieve stress and depression
There are no reviews yet.