Weed Delivery
Purple Kush BC (THC 18%)
From British Columbia, Purple Kush BC is a pure Indica strain, and it is a cross between the very popular Hindu Kush and Purple Afghani strains. It is considered one of the most powerful strains with a THC level averaging 22 percent, and its CBD content is around 0.3 percent. Owing to its high THC content, beginners should know their limits for smoking this weed. It is one of the most sought-after cannabis strains because of its popularity among the cannabis community.
Get it Delivered Today:
Delivery Hours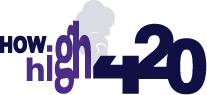 Call or Text a City to Contact
Call or Text to Order
Contact Us
Click the button below to choose the phone number of the city you wish to order from
Fast & Affordable
Home Delivery
How High 420 Delivers Weed
direct to your door.
Purple Kush BC Effects
Unlike some hybrid strain with a baffling head high melting into a sense of calmness, its head high will take you to the state of physical relaxation straightaway. This strain triggers more of a psychedelic high than a cerebral high. You may like the calming effects of music or tactual surroundings with its high. Instead of stimulating the hyperactive thoughts and sharp focus, it will bring you into a state of dopey pleasure. The perma-smile and heavy body stone make this strain excellent for nighttime enjoyment. Its high can last for 2 to 3 hours.
Appearance, Aroma, and Flavours of Purple Kush BC
This strain has average-sized popcorn-like flowers if cured. In addition, it features a dense and heavy bud structure, and its leaves can look equally green and purple. So, it is a beautiful strain appearance-wise.
Purple Kush BC has a very iconic sweet and earthy scent. It also tastes great, like earthy red wine.
Medical Uses of Purple Kush BC
Purple Kush BC can help you fight some symptoms of anxiety and depression.
This strain can help alleviate chronic pains.
Taking the large dosage of this strain is helpful for patients who have insomnia.
Side Effects:
The most noticeable side effect of this strain includes the dry mouth, dry eyes, and paranoia.
Flowering Time and Yield:
Its flowering time is eight (8) weeks. It will yield 15 ounces per square meter indoors and 9 ounces per square meter outdoors.
There are no reviews yet.