Weed Delivery
Zombie (THC 17%)
Zombie or Zombie OG is an Indica-dominant strain with 90 percent Indica and 10 percent Sativa. This difficult to find and one of the most sought-after strains among medical and recreational marijuana users is a cross of Blackberry and OG Kush. It has a THC content between 18 to 21 percent, whereas its CBD level is 0.3 percent.
Get it Delivered Today:
Delivery Hours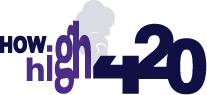 Call or Text a City to Contact
Call or Text to Order
Contact Us
Click the button below to choose the phone number of the city you wish to order from
Fast & Affordable
Home Delivery
How High 420 Delivers Weed
direct to your door.
Zombie Aroma and Effects:
It has quite dense and small buds featuring bright green and orange hair. However, the trichomes and resin are abundant in this flower.
Zombie has a piney, earthy, and lavender-like aroma. Moreover, it tastes like sweet earthy floral pine.
Effects of Zombie:
Its effects are mostly Indica as it is an Indica beast. This strain is going to bring about usual feelings you expect from Indica flowers. Zombie OG can trigger a complex high, making you feel euphoric and sedative concurrently. In other words, your mind and body will be fighting with each other during the high. You will feel happy but do not have the motivation to move your legs during the high. Recreational marijuana users can expect a couch-lock feeling, whereas veterans will feel very relaxed with its high. This strain is better consumed after a long day of work owing to its overwhelming high.
Side Effects of Zombie:
The most noticeable side effects of this strain are dry mouth and dry eyes. In addition, smoking a large dose of this marijuana may lead to paranoia, dizziness, or headache.
Zombie Flowering Time and Yield:
Its flowering time is 9 to 10 weeks. Unfortunately, there is not much information about its growth indoors or outdoors owing to its seeds' rare availability.
Medical Benefits of Zombie:
Zombie can help with the treatment of insomnia.
It can help you deal with chronic pains successfully.
Inflammation can also be dealt with by consuming Zombie.
Moreover, this is a great strain to stimulate one's appetite.
There are no reviews yet.