Weed Delivery
Violet Delight (GH)
Get it Delivered Today:
Delivery Hours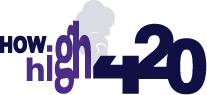 Call or Text a City to Contact
Call or Text to Order
Contact Us
Click the button below to choose the phone number of the city you wish to order from
Fast & Affordable
Home Delivery
How High 420 Delivers Weed
direct to your door.
THC Levels From 19% to 22%
Violet Delight (Green House) is an indica-dominant strain that delivers exactly what its name promises: a loud burst of floral flavour that can only be compared to the aroma of a violet.
This strain isn't overwhelmingly sedating for most consumers. Instead, you'll likely find yourself in a clear, focused headspace conducive for meditation or introverted activities.
For the extroverts, this hybrid offers a giggly, lighthearted mood that keeps you active and engaged in social settings.
 Sounds interesting, doesn't it!! Try Violet Delight (Green House) today!
There are no reviews yet.