Weed Delivery
Incredible Hulk (Popcorn)
Incredible Hulk (Popcorn)
Incredible Hulk (Popcorn) is a Sativa-dominant strain, with 80% Sativa and 20% Indica. If you want to focus on things instantly, this should be your go-to strain. Its parents' strains are Jack Herer and Green Crack. It has a THC level between 15 and 24 percent, whereas its CBD content is around 0.25%. It is a first-rate strain to try as a marijuana user.
Get it Delivered Today:
Delivery Hours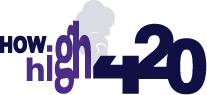 Call or Text a City to Contact
Call or Text to Order
Contact Us
Click the button below to choose the phone number of the city you wish to order from
Fast & Affordable
Home Delivery
How High 420 Delivers Weed
direct to your door.
Incredible Hulk Appearance, Aroma, and Flavour
This strain has nugs resembling popcorns. Appearance-wise, it looks mossy green with dense bright-orange hair. The aroma of this strain is earthy, citrusy, and piney to soothe one's mood. Furthermore, it tastes flavourful with the hints of tropical fruit and pine.
Effects of Incredible Hulk
Incredible Hulk (Popcorn) high will hit you with a heavy euphoric feeling. Soon after this feeling, you will start focusing more, which you couldn't without consuming the bud, such as this one. Its high mostly affects the brain, so you will not feel anywhere near laziness to lie down. Instead, you will be in complete control of your body with your brain in another dimension. In addition, you will sense increased perception during the high.
Medical Benefits of Incredible Hulk
The Incredible Hulk (Popcorn) can reduce your stress levels with its euphoric high.
It is a temporary anti-depressant to handle mental health issues, including Post Stress Traumatic Disorder and depression.
Its high THC levels can help in alleviating certain pains and aches.
It is helpful against inflammation and gets rid of fatigue, also.
Side Effects:
This strain's noticeable side effects include dry mouth mostly, plus dry eyes and dizziness less commonly. Additionally, consuming its larger dose can trigger anxiety.
Flowering Time and Yield:
The flowering time of the Incredible Hulk strain is 10 to 12 weeks. It will yield 12 to 16 ounces per square meter indoors and 16 or more ounces per square meter outdoors.
There are no reviews yet.