Weed Delivery
NEW GLUE (GG5) (THC 28%)
The Gorilla Glue Family is the most famous among the marijuana community, and its newest member, Gorilla Glue 5 (GG5), is not an exception, also known as New Glue. This Indica-dominant hybrid strain has an Indica percentage of 80% and Sativa percentage of 20%. This strain has a THC content of around 27 to 31 percent and CBD ranging from 0.05 to 0.1 percent. It is a cross of Original Glue and Sister Glue and a great strain to calm your muscles and glue you to bed with a deeply relaxed feeling.
Get it Delivered Today:
Delivery Hours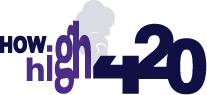 Call or Text a City to Contact
Call or Text to Order
Contact Us
Click the button below to choose the phone number of the city you wish to order from
Fast & Affordable
Home Delivery
How High 420 Delivers Weed
direct to your door for only $5.
Appearance, Aroma, And Flavour:
New Glue has long and light minty green nugs. With bright amber hair and a thick coating of light amber crystal chromes, it looks bright like a frosted blanket.
It is a pungent strain with a sour overtone. It also has strong traces of diesel, easily spreading throughout your room of smoking cannabis once the bag of this potent strain is opened. If you break its buds, you will notice earthy undertones.
It tastes very harsh, having a diesel-like and earthy taste.
Effects Of New Glue:
Initially, you will notice the effects of Sativa consuming this strain. Its initial effects are cerebral and relatively quick. However, within 15 minutes after two or three puffs, users experience a head rush, hardly noticeable once it has settled. Then, an uplifting head high let the users feel happy, filling their minds with thoughts and enhancing their moods. The Euphoric head buzz will let you feel hungry, so it is advised to keep some delicious snacks ready if you plan to enjoy smoking this cannabis strain. After an hour or two, you will see the light pressure taking over your body, relaxing the muscles, and you will fall deeply asleep eventually.
Side Effects:
The most noticeable side effects of consuming this strain include dry mouth and paranoia.
Flowering Time and Yields:
7 to 9 weeks. When grown outdoors, it will yield more buds, and growing indoors may also produce almost the same result.
Medical Benefits:
It is considered a great strain for uplifting the mood.
It helps you enjoy your meal if you have an appetite disorder.
It is a relaxing strain physically and mentally; thus, you can enjoy a good night's sleep consuming New Glue.
There are no reviews yet.