Get it Delivered Today:
Delivery Hours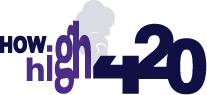 Call or Text a City to Contact
Call or Text to Order
Contact Us
Click the button below to choose the phone number of the city you wish to order from
Fast & Affordable
Home Delivery
How High 420 Delivers Weed
direct to your door.
THC Levels from 26% to 30%
LA Kush 4A is a hybrid strain with a disputed genetic history.
This bud originated in Los Angeles, California, and is said to be a variety of OG Kush that was created as a select phenotype of Abusive OG. Its exact parentage is widely debated by connoisseurs in the industry, maintaining its mystery.
Despite its unknown origins, this strain is famous for its earthy and sweet flavours mixed with a dash of diesel.
LA Kush 4A is a staple in its local industry, and is much loved due to his mood lifting and pain relieving qualities, that is quite popular not only as a recreational bud but also to be used medicinally.
There are no reviews yet.