Weed Delivery
San Rafael '71 (THC 23%)
In 1971, a group of five friends decided to find a mysterious cannabis crop that was never before seen. Some say they used to meet every day at a specific spot to begin their search. In contrast, others say that this a weekly errand for these five marijuana enthusiasts.
Today, San Rafael '71 is a renowned cannabis cultivator that takes credit for various high-quality cannabis products. No one ever heard about their discovery of that mysterious cannabis flower. Still, the world now has Pink Kush by San Rafael '71. Pink Kush has OG Kush as one of its parents. And that is the reason many stoners call this strain Pink OG as well. It is a 90% Indica dominant hybrid strain with THC levels in the range of 18% to 20%.
Get it Delivered Today:
Delivery Hours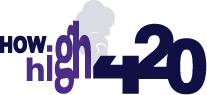 Call or Text a City to Contact
Call or Text to Order
Contact Us
Click the button below to choose the phone number of the city you wish to order from
Fast & Affordable
Home Delivery
How High 420 Delivers Weed
direct to your door.
Effects of San Rafael '71 – Pink Kush
Pink Kush or Pink OG is a potent Indica strain that can take you deep in your imaginations. You will feel the need to lie down or just curl yourself on a comfortable couch. The thick clouds of Indica will take control of your brain as soon as you burn this strain in a joint. Pink Kush is usually associated with a full-body high that lasts longer than other hybrid strains. You can consider Pink Kush as an over-powered strain due to its tendencies.
San Rafael '71 Appearance, Aroma, and Flavour
The Pink Kush strain grown by San Rafael '71 has a beautiful appearance. The name given to this strain is well deserved, and it keeps its honour. The bright green buds and the vibrant pink hairs peak through the thick buds. The trichomes sparkle from under as they are sugar-coated. Pink Kush has a sweet candy-like aroma. The flavour is very similar to vanilla.
Medical uses of San Rafael '71
Pink Kush is a bit overpowered, which means the potent medication of THC.
It helps reducing inflammation.
Pink Kush also helps with sleep disorders.
This strain also helps to relieve muscle and joint pains.
There are no reviews yet.