Weed Delivery
Tasty THC Gummies (Sativa)
Tasty THC Gummies (Sativa)
Cannabis edibles are always the right choice when you don't want to get in all the mess of rolling and smoking a joint. Edibles serve the purpose of getting high in a much more adequate manner, and the effects are obviously prolonged due to the ingestion of THC. Our tasty THC gummies come in various satisfying fruity and tropical flavours to fulfil your thirst for the flavorful high experience.
Get it Delivered Today:
Delivery Hours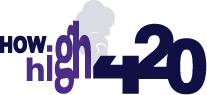 Call or Text a City to Contact
Call or Text to Order
Contact Us
Click the button below to choose the phone number of the city you wish to order from
Fast & Affordable
Home Delivery
How High 420 Delivers Weed
direct to your door.
Why Tasty THC Gummies (Sativa)?
These THC gummies are incredibly delicious and have pure energizing, euphoric Sativa effects. Whether you are having trouble focusing on some task that requires increased focus or struggling with something creative, these Sativa dominant THC gummies are sure to help you in several ways. The active ingredients of these gummies are 94% solvent-free THC distillate, 99% CBD isolate, sugar, glucose, fructose, water, and coconut oil.
Effects of Tasty THC Gummies (Sativa)
Get ready for some prolonged relaxing high when you are about to consume one of these tasty THC gummies. Novice users need to be a little cautious when taking these gummies and are supposed to take only half of a gummy. Let that half gummy settle in for about 90 minutes and see the effects. If you are under control, then go for the second half. Experienced users are definitely going to enjoy the flavorful slow mounting high from these Sativa THC gummies. The full effects may take around 30 minutes to an hour before getting to you. Therefore, it is recommended to wait patiently before increasing the dosage. Once the onset is built, you can enjoy euphoric waves with an increased focus and pleasure for about 2 to 3 hours.
Pieces per Package:
Us Rainbow Belts (18 pieces x 40mg)
Sour Juice Berries (12 x 60mg)
Sour Apple Rings (10 x 72mg)
Cherry Cola Bottles (12 x 60mg)
Mini Sour Keys (12 x 60mg)
Sour Blue Raspberries (12 x 60mg)
Sweet Banana (12 x 60mg)
Caribbean Fried Fish  (12 x 60mg)
Medical Uses of Tasty THC Gummies (Sativa)
The CBD present in these gummies helps relieve muscle and joint pains.
The Sativa THC helps people with stress disorders to cope up with their problems.
It also brings increased perceptiveness to help those who have ADD or ADHD.
There are no reviews yet.