Weed Delivery
RECHARGEABLE VAPE PEN
Rechargeable Vape Pen; our pen is not going to disappoint you. Our battery-powered device comes with an atomizer and a cartridge to aid you to enjoy vaping comfortably.
Our Cannabis Kings Vape Pen is a must-buy for you if you prefer vaping over smoking.
Get it Delivered Today:
Delivery Hours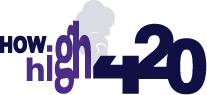 Call or Text a City to Contact
Call or Text to Order
Contact Us
Click the button below to choose the phone number of the city you wish to order from
Fast & Affordable
Home Delivery
How High 420 Delivers Weed
direct to your door.
Why "Cannabis Kings" Rechargeable Vape Pen?
Firstly, our vape pen is portable and comes in Sativa or Indica so that you can feel convenient to carry our weed pen with you and enjoy strain flavours concurrently. Plus, our product is discreet as it is not going to draw much attention of the others. Moreover, our product is not harmful to the lungs as compared to smoking cannabis. The best thing about our pen cartridges is that they are disposable. Thus, you do not need to worry about any stick resin to clean up after its use. Most importantly, you will enjoy vaping your favourite weed flavour using our vape pen. Hence, it would be best if you considered buying our Rechargeable Vape Pen.
An Anatomy of Our Rechargeable Vape Pen:
Here is what you are going to get with our vape pen:
Cartridge (Tank): Our pen has a container for vaping cannabis.
Atomizer: Our vape pen also includes an atomizer to vaporize your weed.
Battery: You can use our vape pen time and again owe to its rechargeable battery. You can power it up and heat your desired marijuana.
Mouthpiece: You can conveniently inhale the vapours using our vape pen's mouthpiece.
Medical Benefits of a Rechargeable Vape Pen:
Our vape pen will help you deal with the following medical conditions based on your strain flavour for vaping:
Stress and depression
Chronic pain
Nausea
Insomnia
Appetite Loss
Muscle Spasms
ADHD (Attention Deficit Hyperactivity Disorder)
PTSD (Post Traumatic Stress Disorder)
There are no reviews yet.