Weed Delivery
Chronic Moonrockets Premium Flower
Get it Delivered Today:
Delivery Hours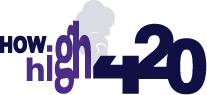 Call or Text a City to Contact
Call or Text to Order
Contact Us
Click the button below to choose the phone number of the city you wish to order from
Fast & Affordable
Home Delivery
How High 420 Delivers Weed
direct to your door.
Chronic MoonRocket 1 Gram Pre Roll- Premium Flower + Honey Oil + Keif
Moonrockets™ are a high quality all bud Fukushima pre-rolled joint soaked with strain specific honey oil and then rolled in high quality golden keifs.
Big, thick, aromatic smoke clouds and a rich and sweet Honey oil plus kief flavour. Yummy!! 
These 1 gram pre-rolls hit different, try one today and enjoy a premium taste, flavour and fantastic slow burn.
There are no reviews yet.