Weed Delivery
Wizard Stones Live Resin
Get it Delivered Today:
Delivery Hours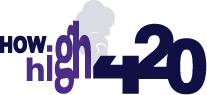 Call or Text a City to Contact
Call or Text to Order
Contact Us
Click the button below to choose the phone number of the city you wish to order from
Fast & Affordable
Home Delivery
How High 420 Delivers Weed
direct to your door.
Wizard Stones Legendary Wonder Wand Live Resin are a full spectrum 1.5 gm Tobacco Free Blunt.
AAAA strain joint soaked with strain-specific clear terp sauce and then infused with Live Resin adds a bump to a beautiful high!
Definitely helps with relaxation and body buzz. Yummy and smooth, the taste is great.
Enjoy!!
There are no reviews yet.