Weed Delivery
Purple Punch AAA
Get it Delivered Today:
Delivery Hours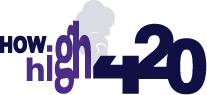 Call or Text a City to Contact
Call or Text to Order
Contact Us
Click the button below to choose the phone number of the city you wish to order from
Fast & Affordable
Home Delivery
How High 420 Delivers Weed
direct to your door for only $5.
THC Levels from 18% to 21%
Purple Punch AAA is the sweet and sedating union of two indica-dominant classics. By breeding Larry OG with Granddaddy Purple, the astonishing trichome  laden Purple Punch was born, smelling of grape candy, blueberry muffins, and tart Kool-Aid.
The potency of this strain gives the consumer a one-two punch to the head and body, initially landing between the eyes and settling down into the limbs. Purple Punch is a delicious dessert strain that is best suited for after dinner. Its effects may help with managing nausea, stress, minor body aches, and sleeplessness.
Nuggets are very fluffy and bright with a neon tone to them accompanied by reddish pistils and amber trichomes.
There are no reviews yet.