Weed Delivery
Bubba Kush (THC 24%)
The two very popular strains, Northern Lights and OG Kush, are the parent strains for Bubba Kush. It was named after its breeder and was known by only the name Bubba. However, stoners soon realized the presence of their favourite OG Kush in it and added the "Kush" in its name. Bubba Kush is 80% Indica dominant, which leaves behind only 20% Sativa for the hybrid enthusiasts. The THC levels of this strain range between 15% and 22% on average.
Get it Delivered Today:
Delivery Hours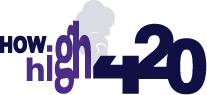 Call or Text a City to Contact
Call or Text to Order
Contact Us
Click the button below to choose the phone number of the city you wish to order from
Fast & Affordable
Home Delivery
How High 420 Delivers Weed
direct to your door.
Effects of Bubba Kush
Being rich in Indica, you can expect this strain to make you sleepy in a jiffy. But as stoners, we all know there is no fun in sleeping right after you get high. Those who stay up to enjoy the high from Bubba Kush know how amazing it makes you feel once that delayed Sativa kicks in. The potent trichomes of Bubba Kush help relax your mind and cover it with a dreamy euphoria. This strain's high will soothe your yearning for some deep-relaxing feeling. Limbs and torso feel heavy and drowning while the mind is at peace when high on Bubba Kush.
Bubba Kush Appearance, Aroma, and Flavour
On the first look, you will think that it's a miniature Christmas tree. This is how decorative its buds are. The flower of Bubba Kush is bulky with mild orange-coloured hairs. Then the trichomes cover the buds with their white snowy presence. It has a sweet earthy aroma that comes from the Afghan descent of OG Kush. The flavour of Bubba Kush is always a surprise, combining the sweetness of hashish with coffee and chocolate notes.
Medical uses of Bubba Kush
The strain is proven to relieve muscle spasms, joint pains, and other ailments.
It tends to relax the symptoms of anxiety, depression and stress disorders.
This strain also helps to increase the appetite.
Bubba Kush also helps people with insomnia.
There are no reviews yet.