Weed Delivery
Buddha Boys Gummies – 3,000mg
Get it Delivered Today:
Delivery Hours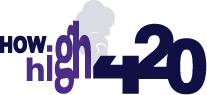 Call or Text a City to Contact
Call or Text to Order
Contact Us
Click the button below to choose the phone number of the city you wish to order from
Fast & Affordable
Home Delivery
How High 420 Delivers Weed
direct to your door.
If you're looking for a high dose of THC, Buddha Boys 3000 mg gummies are a perfect choice.
Each pack contains four large gummy squares, each with 750mg of THC distillate.
That's a total of 3000mg of THC in each pack! These are no joke! 
Flavours include Tropic Thunder, Red Watermelon, Strawberry- Banana, Pineapple you're sure to find one you will love.
So if you're looking for an intense edible experience, give Buddha Boys 3000mg gummies a try!
Since these are SO HIGH in THC, please make sure you start with A VERY LOW DOSE.
Please use responsible!
These would be great to take after a workout or before going to bed.
There are no reviews yet.