Weed Delivery
Bonnie & Clyde Gummies (420mg THC)
Bonnie & Clyde Gummies (420mg THC)
Consuming cannabis edibles is an easy substitute for smoking cannabis. Additionally, edibles are a great source to relish a long-lasting high. Bonnie & Clyde Gummies 420mg THC are cannabis-infused to provide you relief from stress after a long day of work if you take one. These gummies can heal your distressed mind in no time with their potent effects. Please, do not forget these gummies are not for beginners owing to heavy THC concentration.
Get it Delivered Today:
Delivery Hours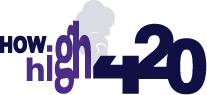 Call or Text a City to Contact
Call or Text to Order
Contact Us
Click the button below to choose the phone number of the city you wish to order from
Fast & Affordable
Home Delivery
How High 420 Delivers Weed
direct to your door.
Why Should You Buy These Gummies?
These are not CBD gummies that you can guess from the packet as these are THC-rich. You can find your all mouth-watering desires met if you put one of these in your mouth. These cannabis edibles are a delicious treat and 100% natural. THC-rich content and the delicious flavours (Blueberry, Cherry, Grape, Lime, Orange, and Mystery) of these gummies will not halt you from buying this cannabis edible.
How to Consume Bonnie & Clyde Gummies:
It would help if you practiced caution consuming Bonnie & Clyde Gummies 420mg THC.
Each gummy has 70mg THC, so you must know your limit for the dosage to benefit from it the best.
Note: Do not forget that these gummies are not for children. Plus, do not consume this edible while operating a vehicle.
Bonnie & Clyde Gummy Effects:
These gummies have a higher concentration of THC and 100% natural. So, you will feel the THC high with the best effects and the delicious fruit flavour. And, once the effects kick in, you will feel very different. You will want to unwind, go out, and spend time outdoors to have some fun. Later, you will feel euphoric unless the high perishes.
Bonnie & Clyde Medical Benefits:
These gummies can aid you in fighting with different symptoms mentioned below:
Muscle Spasticity
Glaucoma
Insomnia
Low Appetite
Ailments
Negative Effects:
Taking a high dosage of these edibles may lead you to paranoia or a rapid heart heartbeat.
There are no reviews yet.