Weed Delivery
Buddha Boys Chocolate Bar 1000mg
Get it Delivered Today:
Delivery Hours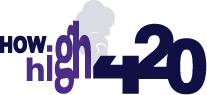 Call or Text a City to Contact
Call or Text to Order
Contact Us
Click the button below to choose the phone number of the city you wish to order from
Fast & Affordable
Home Delivery
How High 420 Delivers Weed
direct to your door.
(MAY CONTAIN NUTS)
Buddha Boys 1000 mg Chocolate Bars, these Milk Chocolate bars are a perfect choice to enjoy THC . Each package contains 10 piece squares, each square 100mg of THC distillate.
So if you're looking for an intense chocolate edible experience, give Buddha Boys 1000 mg Chocolate Bars a try!
Since these are SO HIGH in THC, please make sure you start with A VERY LOW DOSE.
KEEP AWAY FROM CHILDREN AND PETS, DO NOT DRIVE AFTER CONSUMPTION.
KNOW YOUR LIMIT! Please use responsibly!
Ingredients: Sugar, cocoa butter, whole milk powder, unsweetened chocolate, soy lecithin, natural vanilla flavour, THC Distillate.
(MAY CONTAIN NUTS)
These would be great to take after a workout or before going to bed.
There are no reviews yet.