Weed Delivery
Gas Gang Distillate Vape Cartridge 1gm
Get it Delivered Today:
Delivery Hours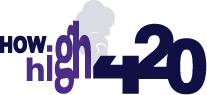 Call or Text a City to Contact
Call or Text to Order
Contact Us
Click the button below to choose the phone number of the city you wish to order from
Fast & Affordable
Home Delivery
How High 420 Delivers Weed
direct to your door.
Gas Gang Distillate Vape Cart contains 1 gram and are compatible with all 510 thread pens.
Gas Gang Official- 1g Distillate Vape Cartridge
Made with Premium Distillate –
Made with No Vitamin E, No MCT Oil, No Propylene Glycol PG and No Vegetable Glycerin.
Lab Tested between 92% – 96%
These Gas Gang Vape Cartridges have a amazing taste and  leave you with a great buzz.  
Gas Gang Distillate Vape Cartridges 1gm come in all the must loved flavours we have come to love from Gas Gang.
WITH 40 FLAVOURS, WE ARE SURE YOU WILL FIND SOMETHING THAT YOU WILL LOVE!!
There are no reviews yet.