Weed Delivery
Crash Lab Shatter
Crash Lab Shatter is one of the most-wanted shatters that comes in a variety of strain flavours as a 1gram cannabis concentrate. Its strain's flavours include Day Tripper, Sour Tsunami, Brain Wreck, Halo Nova, Citrix, Apricot Jelly, Ewok, Tora Bora, OG-1 Kenobi, Blue God, Death Star, Do-Si-Dos, Cookie Kush, Blue Zkittlez, Mendo Breath, Super Lemond Haze, Tangie Cookie, Cannalope Haze, Alaskan Thunderfuck. Crash Labs shatters are homemade, made in Okanagan Valley. When it comes to quality concentrates, Crash Labs never disappoints.
Get it Delivered Today:
Delivery Hours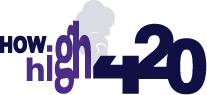 Call or Text a City to Contact
Call or Text to Order
Contact Us
Click the button below to choose the phone number of the city you wish to order from
Fast & Affordable
Home Delivery
How High 420 Delivers Weed
direct to your door.
Ways to Consume Crash Lab Shatter?
There are various ways you can smoke Crash Lab Shatter, and three of the popular ones are mentioned below:
Dab Rig: Presumably, the much-loved way of shatter consumption is via dab rig. A dab rig has two important components, a nail alongside a dome. Initially, you have to break your shatter into tiny pieces and put it on your dabber. Next, you have to heat the nail for dabbing cannabis concentrates. Let the nail cool a little and slide your dome over it. Afterward, utilize the dabber to put your shatter dose onto the nail inside a dome. Inhale and enjoy smoking.
Joints: You can also relish this shatter using a joint. Add your shatter to a joint after breaking it into small pieces. Then, scatter it into your ground flower before closing. Then, smoke this concentrate.
Bong: One of the most convenient ways to smoke this high-quality shatter is via a bong. Pack your bowl, approximately half-filled. Then, add up tiny pieces of this shatter to your bowl. Next, fill your bowl with a ground bud. Finally, light it up, and smoke.
Crash Lab Shatter Medical Benefits:
Here are some of the prominent medical uses of Crash Lab Shatter, based on the shatter strain concentrates you consume:
It can help you get relief from stress and depression
It can aid you with pain relief and muscle spasms.
It can make you feel hungry if you have a lack of appetite.
It can aid you with the treatment of insomnia.
There are no reviews yet.