Weed Delivery
Deluxe Vape Carts 1gm
Get it Delivered Today:
Delivery Hours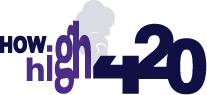 Call or Text a City to Contact
Call or Text to Order
Contact Us
Click the button below to choose the phone number of the city you wish to order from
Fast & Affordable
Home Delivery
How High 420 Delivers Weed
direct to your door.
Deluxe Carts 1 gm- are compatible with all 510 thread pens.
Made with Premium Distillate –
Made with No Vitamin E, No MCT Oil, No Propylene Glycol PG and No Vegetable Glycerin.
Lab Tested 96% THC
Benefits of Deluxe Carts (1 gm)
Deluxe Carts (1 gm) are great due to its suitability in terms of portability and great taste.
The odour of the cannabis is not very strong when you use a vape cartridge; therefore, you will be discrete while using Deluxe Carts (1 gm).
Deluxe Carts (1 gm) has an extended shelf life.
You will get steady hits with Deluxe Carts (1 gm).
Sativa
Sour Diesel
Blue Dream
Durban Poison
Strawberry Cough
Train Wreck
Pineapple Express
Hybrid
Girl Scout Cookies
Gelato
Skywalker OG
Indica
Master Kush
Forbidden Fruit
Sunset Sherbert
Birthday Cake
Northern Lights
Granddaddy Purple
Bubble Gum
Watermelon
Rockstar
Blue Raspberry
Gorilla Glue
There are no reviews yet.