Weed Delivery
Higher Mindset Shatter
Higher Mindset Shatter is a top-notch shatter. It comes in various strain flavours, including  Blueberry, Bubba Kush, Death Bubba, Durban Poison, Grape Ape, Jack Herer, Mendo Breath, Purple Punch, Train Wreck, Trump OG, Wedding Cake, and Zkittles.  It has its root in the remote mountains of British Columbia. This top-notch shatter is made via the extraction and refinement process of distinct cannabis flowers.
Get it Delivered Today:
Delivery Hours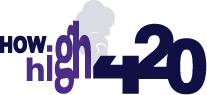 Call or Text a City to Contact
Call or Text to Order
Contact Us
Click the button below to choose the phone number of the city you wish to order from
Fast & Affordable
Home Delivery
How High 420 Delivers Weed
direct to your door.
Ways to Consume Higher Mindset Shatter?
There are different ways you can smoke Higher Mindset Shatter, mentioned below:
Dab Rig: Presumably, the most favourite way of shatter consumption is a dab rig. The dab rig has two important pieces, a nail plus a dome. First, you have to heat the nail. Then, you place it on a burning nail and cover it by means of a dome. The hot nail aids in vaporizing the shatter turning into smoke, whereas the dome keeps all the good stuff from getting removed. Then, you can inhale it through the dab rigs' mouth and enjoy.
Joints: You can also enjoy this shatter through a joint. All that you need to do is to add it to a joint after breaking it into small pieces. Then, scatter it into the bud before closing. Afterward, relish.
Bong: One of the stress-free ways to smoke this first-rate shatter is using a bong. Pack your bowl, about half-filled. Then, add up a few small pieces of shatter to your bowl. Next, fill the bowl with a ground bud. Lastly, light it up, and smoke.
Medical Benefits of Higher Mindset Shatter:
Here are some of the prominent medical uses of Higher Mindset Shatter, based on the shatter strains you consume:
It can help you to combat migraines.
It can help you in getting rid of depression.
It can relieve muscle pain.
It can elevate your mood.
It can enhance your focus to think deeply.
There are no reviews yet.