Weed Delivery
Chernobyl MoonRockets Grabba
Get it Delivered Today:
Delivery Hours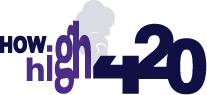 Call or Text a City to Contact
Call or Text to Order
Contact Us
Click the button below to choose the phone number of the city you wish to order from
Fast & Affordable
Home Delivery
How High 420 Delivers Weed
direct to your door.
Chernobyl Moonrockets Full Spectrum THC & Grabba Infused Preroll are one of these legendary pre-rolls that send you soaring through the skies of a good cannabis experience.
What is Grabba Leaf?
Grabba Leaf is basically a whole tobacco leaf that's generally sold for smoking. It contains a dark, rich smoke flavour and it's a popular leaf used in the Caribbean. They're naturally grown without any chemical used to it during its growth and manufacturing in order for you to experience an all-natural type of smoke
Grabba Leaf Chernobyl MoonRockets are premium AAAA+ pre-rolls made from  full spectrum THC Infused strains whose deliciousness isn't up for debate. Then add Sauce and Keif.
These pre-rolls are especially beneficial if you suffer from anxiety, depression, chronic pain, chronic fatigue, appetite loss, and even PTSD.
Smoke one of these pre-rolls after you get home exhausted, and you'll see yourself falling into a state of rejuvenating relaxation.
 Your body and mind will feel refreshed and your vitality will soar upwards after giving the Cherynobyl Moonrockets Grabba a shot!
There are no reviews yet.