Weed Delivery
Parker Barrows CBD 420 mg
Get it Delivered Today:
Delivery Hours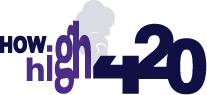 Call or Text a City to Contact
Call or Text to Order
Contact Us
Click the button below to choose the phone number of the city you wish to order from
Fast & Affordable
Home Delivery
How High 420 Delivers Weed
direct to your door.
Parker Barrow's CBD 420 mg Mystery flavoured infused gummies!
These CBD enriched gummies contain 6 pieces with 70mg CBD per piece.
No THC in this , allows for the therapeutic use of CBD. People use Parker Barrow 420 mg gummies for different reasons; some for their anxiety and depression, while others use them for physical pain and inflammation.
There are no reviews yet.