Weed Delivery
UK Cheese (THC 23 %)
UK Cheese is a perfectly balanced hybrid strain of Indica and Sativa with 50% of both. The strain was cultivated by the English breeders based in the UK. These breeders were known by the name Exodus back in 1990, and that is why the strain has another name – Exodus Cheese. UK cheese is a phenotype of the strain Skunk#1. It has medium to high THC levels that may reach up to 22%.
Get it Delivered Today:
Delivery Hours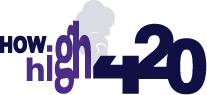 Call or Text a City to Contact
Call or Text to Order
Contact Us
Click the button below to choose the phone number of the city you wish to order from
Fast & Affordable
Home Delivery
How High 420 Delivers Weed
direct to your door.
Effects of UK Cheese
The effects of UK cheese start with the Sativa dominant side of the spectrum. A quick heavy-headed high can be felt right from the beginning. Then you will be able to feel the euphoria coming in with an increased perceptiveness. Next, you will feel heightened cerebral activity along with relief from anxiety or depression. Then the Indica starts to kick in, but it does not take you down completely. You can feel a slight heaviness in your limbs, but that only enhances your high experience because of the supporting relaxation.
UK Cheese Appearance, Aromas, and Flavours
The strain UK cheese is popular for its intense pungent aroma and flavour. When you break apart its nuggets, it emits a strong tangy and spicy aroma which can be felt sensed right away. Many users of UK cheese have reported it to be unpleasant in its aroma and flavour, but they stick because of its awesome hybrid effects. It has elongated and fluffy buds with a typical Sativa-like appearance. The colour of this strain's leaves is very dark green with dark orange and sometimes brownish pistils.
Medical Uses of UK Cheese
UK Cheese is an ideal strain for relieving stress disorders, anxiety, and depression. The strain's Indica properties, which usually kick in at a later stage, help to relieve joint pains, muscle pains, and muscle spasms.
There are no reviews yet.