Weed Delivery
Train Wreck AAA
Get it Delivered Today:
Delivery Hours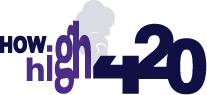 Call or Text a City to Contact
Call or Text to Order
Contact Us
Click the button below to choose the phone number of the city you wish to order from
Fast & Affordable
Home Delivery
How High 420 Delivers Weed
direct to your door for only $5.
THC Levels From 19% to 24%
Train Wreck  is sativa-dominant.  The Train Wreck strain is an extremely potent combo of Mexican and Thai sativa's crossed with an Afghani indica.
A great after-work bud, Train Wreck kicks off with a rush of euphoria, happiness, and creativity before layering in a mellowing, pain-numbing body experience.
No couch locked on this strain. Give it a try!
There are no reviews yet.