Weed Delivery
SOUR DUBBLE – green house (THC 25%)
Get it Delivered Today:
Delivery Hours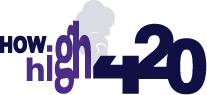 Call or Text a City to Contact
Call or Text to Order
Contact Us
Click the button below to choose the phone number of the city you wish to order from
Fast & Affordable
Home Delivery
How High 420 Delivers Weed
direct to your door.
THC Levels From 20% to 26%
Sour Dubble, also known as Sour Dubb aka "Sour Dubb Dawg" aka "Sour Double," is a hybrid marijuana strain. People all over the world love this strain, hence the many names. Although it has an unknown heritage, it's like the Batman of the cannabis world. Sour double is incredibly unique, and it is perfect for candy lovers. Sour Dubble produces some serious, intense effects, which can make you calm with a serene mental high, and soon as time passes, it will turn into a body high. It sounds fantastic, but it's true. It is a potent strain and can help you fight many chronic issues like fatigue and help you eliminate stress.
Aroma, Flavour and Appearance
Aroma: the aroma of Sour Dubble is raw and has sweet, fruity, spicy, diesel-y and aromatic, all simultaneously making you feel like a rock star.
Flavour: The flavour of Sour Double cannot be described in words. You have to try it as soon as possible. But to help you capture the essence, the flavour is more like a bubble gum candy with a hint of diesel underneath. It is so unique that once you try it, the taste remains with you forever.
Appearance: it looks like a piece of candy, with bright green and orange hair.
There are no reviews yet.