Weed Delivery
Green Crack AAA
It was known by the name Cush with a C in the beginning. However, as soon as Snoop Dogg took a chance of trying this strain, it got the name Green Crack AAA. Green Crack's popularity is majorly thanks to the Dogg. He also commented that this strain had too much Sativa in it that it can crack you. And that is where the name Green Crack comes from. Green Crack is a Sativa dominant hybrid strain with moderate to high THC levels. The THC level falls in the range of 17% to around 24% in Green Crack AAA.
Get it Delivered Today:
Delivery Hours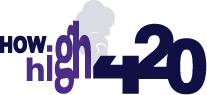 Call or Text a City to Contact
Call or Text to Order
Contact Us
Click the button below to choose the phone number of the city you wish to order from
Fast & Affordable
Home Delivery
How High 420 Delivers Weed
direct to your door.
Green Crack's Aroma, Flavour, and Appearance
Green crack has pale green leaves in its buds, and it does not look like a Sativa dominant strain. Its buds and flower have a very similar outlook as that of Indica strains – Pale green leaves with thick buds. The units of Green Crack that have been grown and cultivated in colder areas may have purplish tones in their leaves. The quality of terpenes can be judged based on their milky white trichomes. The freshness of trichomes in our Green Crack AAA also tells about the presence of other vital cannabinoids in it. It has a spicy and earthy aroma, and the flavour is also influenced heavily by the aroma.
Green Crack AAA Effects
Green Crack AAA is a head-focused strain that will mount quickly on your brain. You will feel a focused and more perceptive version of yourself while you are under the influence of this strain. Most of its effects, such as energetic feelings and euphoria, go very well when you take this strain in the daytime. Smoking Green Crack before bedtime can keep you awake for hours.
Green Crack's Medical Uses
The strain is reported for helping many people with their anxiety, stress disorders, attention deficit disorders, and in some cases, epilepsy. When you are stuck with something complex and need a creative angle to solve the problem, Green Crack may come in handy.
There are no reviews yet.