Weed Delivery
Ghost Train Haze 4A
Get it Delivered Today:
Delivery Hours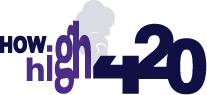 Call or Text a City to Contact
Call or Text to Order
Contact Us
Click the button below to choose the phone number of the city you wish to order from
Fast & Affordable
Home Delivery
How High 420 Delivers Weed
direct to your door.
2014 Cannabis Cup winner Ghost Train Haze is a Sativa strain developed by pairing Ghost OG x Neville's Wreck. 
 Buds are dense and heavy, thickly layered with a frosty coating of sticky trichomes.
The aroma is pleasantly earthy and pungent, with additional notes of citrus and even a little sweetness in the flavour.
18-22% average THC level delivers a nicely uplifting and energizing effect that is well suited to morning or daytime use.
 You'll enjoy a happy and euphoric head space and the urge to express yourself creatively, although with maybe a touch of cerebral fogginess. As the mellow sets in, pain melts away and you're left feeling comfortable and soothed.
 This is a great strain for managing symptoms of stress, depression, pain, and fatigue.
There are no reviews yet.