Weed Delivery
Durban Poison (THC 17 %)
Durban Poison is a pure Sativa strain, boasting a THC content of 15 to 25 percent. It is native to the South African landrace. Its CBD level is relatively low and exceeds 0.02% rarely. It is a popular cannabis strain owing to its smell and energizing high. If you want to spend time outdoors and remain productive on a busy day, this is your go-to strain.
Get it Delivered Today:
Delivery Hours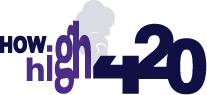 Call or Text a City to Contact
Call or Text to Order
Contact Us
Click the button below to choose the phone number of the city you wish to order from
Fast & Affordable
Home Delivery
How High 420 Delivers Weed
direct to your door.
Durban Poison Appearance, Aroma, And Flavour:
The buds of this strain are fairly large, having a dense and lightweight structure resembling Indica varieties. However, its extended and pointed shape categorize it as Sativa. In addition, the strain has frost green leaves balanced through its bright orange pistils.
The aroma of this strain is dank with some traces of sweet licorice. You will experience an intense skunky aroma if you break the flowers open or when burnt. It tastes like mint, and its flavour can stay in your mouth perfectly, freshening your breath.
Durban Poison Effects:
Durban Poison has a clear and focused high. However, you may notice amplified sights and sounds at first, turning into an active and buzzy head high. It is a great strain and known for its cerebral effects without making you couch-locked or uncomfortable. Moreover, it is not an ideal strain to consume at night as it makes you active with its intense high.
Medical Benefits:
It is an excellent strain to stand firm against depression, anxiety, and Post-Traumatic Stress Disorder (PTSD)
Durban Poison can also make your feel focused and can help in the treatments of attention deficit disorders.
Side Effects:
The most noticeable side effects of this strain include nervousness, paranoia, and repeatedly thinking about the same things
Flowering Time and Growth:
The flowering time of this strain is nine (9) weeks. It will yield 13 ounces per square meter indoors and 16 ounces or more outdoors.
There are no reviews yet.