Weed Delivery
ZKITTLEZ (THC 24%)
Zkittles is an extremely popular strain among cannabis lovers because of its unique flavor, and it has won many awards. Noticeably, it earned first place at the 2016 Emerald Cup and in the San Francisco and Michigan Cannabis Cups in 2015. It is an Indica-dominant hybrid strain with 70% Indica and 30% Sativa. This hybrid strain is a cross of Grape Ape and Grapefruit. The THC content of this strain is around 14 percent and a CBD level of almost 1%.
Get it Delivered Today:
Delivery Hours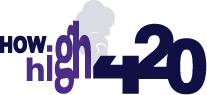 Call or Text a City to Contact
Call or Text to Order
Contact Us
Click the button below to choose the phone number of the city you wish to order from
Fast & Affordable
Home Delivery
How High 420 Delivers Weed
direct to your door.
Appearance, Aroma, And Flavour Of Zkittles 
Zkittles have densely packed buds, resembling the structure of Indica strains. However, its buds have a unique colour palette with a mix of light green shades tinted with purple hues. In addition, the buds of this strain are covered in thick white trichomes giving this strain a furry appearance throughout.
The aroma of this strain is like an opened pack of Skittles, letting you sense different fruit flavours. However, when you grind this weed, you will notice sour notes; thus, this strain smells fruity and sour.
Smoking Zkittles will make you feel you are enjoying the mixed flavour of the grape, lemon, and berry; thus, it tastes like the preceding fruit.
Effects:
This strain's high acts fast, and it starts once your eyes sense pressure moving through your senses quickly. It is also the right time to hear thought-provoking music to feel out of this world. This strain can uplift your focus and motivation to do stressful tasks confidently. To add to your knowledge: Large doses of this strain can make things around you distorted, so you should only consume this strain at home when you feel safe to feel this effect.
Side Effects:
The most noticeable side effects of consuming this strain include dry mouth and dry eyes.
Flowering Time and Yields:
8 to 10 weeks. When grown outdoors, the buds yield are more vibrant, with drops in temperature at night; this will not be the case if you grow it indoors.
Medical Benefits:
It is considered a great strain to manage stress and depression.
Zkittles is also a great option for patients who have Attention Deficit Hyperactivity Disorder.
It also helps people with a lack of appetite.
There are no reviews yet.