Weed Delivery
Tom Ford AAA BC
Tom Ford is an Indica-dominant hybrid strain with 80 percent Indica and 20 percent Sativa. It is not clearly known: Which strains were combined to produce this strain? This strain has a THC level averaging 20%. It is considered a great strain for treating certain medical conditions. It is a high-quality strain; for this reason, it earned its name. This strain's high distinguishes it from other strains giving you a couch-lock feeling like no other strains available.
Get it Delivered Today:
Delivery Hours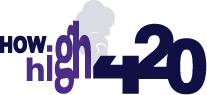 Call or Text a City to Contact
Call or Text to Order
Contact Us
Click the button below to choose the phone number of the city you wish to order from
Fast & Affordable
Home Delivery
How High 420 Delivers Weed
direct to your door for only $5.
Effects of Tom Ford
Its high will kick in with a brainy head rush after a few minutes of toking. It will leave you uplifted and very happy. Afterward, you will slowly experience a weird body buzz, which will let you feel relaxed and helplessly couch-locked; still, you will not experience any sedation. With its continuing high, you will become distant from any social interactions. Finally, with its high perishing, you will fall into a deep and peaceful undisturbed sleep.
Tom Ford Appearance, Aroma, and Flavor:
It is a gorgeously appealing strain, having dense forest green nug with hints of pink and purple. This strain has vibrant pink-orange hair with a covering of frosty clear white crystal trichomes.
You will experience sweet honey and sour citrusy aroma complemented with traces of rich wood and earth as you pull apart its frosty little nugget. This strain tastes top-notch, that is, citrusy, sweet, and woody
Medical Benefits of Tom Ford:
Tom Ford helps you deal with stress-related disorders.
It can also help you deal with anxiety and depression.
It also helps patients with insomnia and loss of appetite.
Side Effects:
The most noticeable side effect of this strain includes the dry mouth and dry eyes.
Flowering Time and Yield:
Its flowering time is 10 to 11 weeks for growing it indoors; the growing process is still left to professional breeders and cultivators. So, its growth information is available a little.
There are no reviews yet.