Weed Delivery
Orange Kush (THC 22%)
Orange Kush is a perfectly balanced hybrid strain with 50% Indica and 50% Sativa. It is a cross of OG Kush and Orange Bud cannabis strains, and it is an old yet well-liked strain among the cannabis community. This strain acquired second place in High Times Cannabis Cup in 1995 and is recognized for its sedative effects. The THC content of this strain averages 20%, with a CBD concentration of 1%.
Get it Delivered Today:
Delivery Hours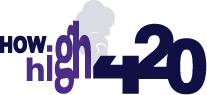 Call or Text a City to Contact
Call or Text to Order
Contact Us
Click the button below to choose the phone number of the city you wish to order from
Fast & Affordable
Home Delivery
How High 420 Delivers Weed
direct to your door.
Effects of Orange Kush:
If you want to take a strong hit smoking cannabis strains, Orange Kush should be your pick among marijuana. The effects of this strain are highly intense and create a strong mind and body high to marijuana users. You will experience a strong relaxation effect consuming this strain, making you intensely happy at the same time. Some users feel couch-locking effects without taking the necessary precautions to consume it. In addition to calming body sensation, this strain gives you a cerebral high to make you social, creative, and giggly
Orange Kush Appearance, Aroma, and Flavour:
Orange Kush is a well-liked strain owing to its smell, flavour, and appearance. The nugs (buds) of this strain are long and intensely dense. You will also notice a ton of bright pistils and glittering trichomes if you see the bud closely.
The smell of this oldie but goodie is a bit skunky and spicy with fragrances of sweet orange. You will sense a sugary and spicy taste while consuming this strain.
Medical Benefits of Using Orange Kush
It is considered an ideal strain to tackle stress, aches, and pains.
It can stimulate your appetite if you are not a food lover
It is a great strain to change moods.
Orange Kush Side Effects
The most noticeable side effects of this strain include paranoia, nervousness, and tiredness.
Flowering Time & Growth
The flowering time of this strain is 8 to 9 weeks. When grown indoors, in contrast to outdoors, if the temperature is kept steady and the environment is taken care of, it will give you the best results for the growth.
There are no reviews yet.