Weed Delivery
Hindu Kush (THC 18%)
The Hindu Kush is purely an Indica acknowledged for its high potency among the cannabis community. It is native to the mountain chain forming the border between Pakistan and Afghanistan. Its name has been disputed and traced to a Persian term for 'Hindu Killer' and Avestan words meaning 'Water Mountain'. Its THC content can reach a level of 20 percent, and its CBD level is little to none.
Get it Delivered Today:
Delivery Hours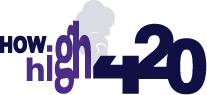 Call or Text a City to Contact
Call or Text to Order
Contact Us
Click the button below to choose the phone number of the city you wish to order from
Fast & Affordable
Home Delivery
How High 420 Delivers Weed
direct to your door.
Hindu Kush Appearance, Aroma & Flavour
Appearance-wise, this strain is short and densely packed, plus it resembles a miniature Christmas tree. It is forest green with lightly shaded green-coloured frosted sugar leaves with a mix of brassy and bright orangish-red pistils.
Once you inhale this strain, you can sense the aroma of earth, pine, and flowers followed by traces of sweetness. The flavour is this strain is described as creamy. So, you will find this strain pleasing for your throat and mouth with some hints of spicy-sweet pine & lemony citrus.
Effects of Hindu Kush
Its high will kick in slowly, so you can feel a sense of physical relaxation at first. Then, you will get caught in a state of mental fogginess. This strain will get you couch-locked with its effects owing to its potent high. Some users have experienced psychedelic effects, too, such as distortions and strange tactile sensation
Medical Benefits of Hindu Kush
The Hindu Kush helps you deal with chronic stress successfully.
It is considered a great strain for the treatment of insomnia.
This strain can help you fight certain pains, such as muscle spasms, joint pains, and migraines.
Side Effects
The most noticeable side effect of this strain includes the dry mouth, dry eyes, plus paranoia and anxiety
Flowering Time and Yield:
Its flowering time is 7 to 8 weeks. It will yield 14 ounces per square meter yield indoors and 16 ounces per square meter outdoors.
There are no reviews yet.