Weed Delivery
Grape Ape AAA (THC 22%)
Get it Delivered Today:
Delivery Hours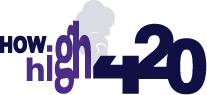 Call or Text a City to Contact
Call or Text to Order
Contact Us
Click the button below to choose the phone number of the city you wish to order from
Fast & Affordable
Home Delivery
How High 420 Delivers Weed
direct to your door.
THC Levels from 18% to 22%
Grape ape is a well-known Indica marijuana strain with a unique appearance. It has a great fruity taste that will have you craving more and more. A renowned afghani landrace contributed to the grape ape. There are so many different varieties of grape ape AAA with seeds that come from other parts. Grape Ape AAA (Indica) has THC Levels from 18% to 22%, which gets you high by activating the CB1 receptor in your brain.
Effects of Grape Ape AAA (Indica)
The grape ape has a high that kicks in slowly but ultimately makes you feel heavy in your head and limbs. Therefore, people who consume grape ape should be careful that it will kick in slowly but would last for a long time. Most of the time, it helps keep you calm by providing a relaxing sensation. You will forget all about your tensions and anxieties and just enjoy the peace and tranquility.
Grape Ape AAA (Indica) Appearance, Aroma, and Flavours
The reason for the colourful leaves in cannabis is due to the pigment called anthocyanins. On the other hand, the compound terpenes decide the taste of the variety of cannabis strains. For example, some of the strains that create purple leaves have a mixture of terpenes, giving a grape-like flavour.
There are no reviews yet.