Weed Delivery
Cookie Kush (THC 21%)
Cookies Kush is an Indica-dominant hybrid strain with 70% Indica and 30% Sativa. However, the high of this strain confuses the users to categorize it as Indica or Sativa. Barney's Farm is the breeder of this strain. This strain is a cross of Girl Scout Cookies (GSC) and the equally popular OG Kush and was declared the best strain in High Times Cannabis Cup in 2014. The THC level of this complex-high strain averages 17 to 18 percent THC and its CBD percentage is 3 percent.
Get it Delivered Today:
Delivery Hours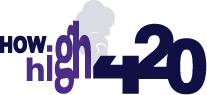 Call or Text a City to Contact
Call or Text to Order
Contact Us
Click the button below to choose the phone number of the city you wish to order from
Fast & Affordable
Home Delivery
How High 420 Delivers Weed
direct to your door.
Effects of Cookie Kush
Owing to Indica-dominance, this strain typically has sedative effects that you will experience during the high. You will encounter a relaxed, sleepy, and sluggish feeling immediately after the Sativa effects of this strain farewells. The Sativa side of this marijuana acts as a mental stimulant to uplift your mood and boost energy. You may feel euphoric and happy to some extent to enjoy yourself with the consumption of this strain. Thus, this strain affects your brain cerebrally as well as physically.
Cookie Kush Appearance, Aroma, and Flavour
The large collision buds of this strain have average-sized grape-shaped olive green nugs with bright minty green coatings and fiery orange hair. Each nug of the strain is dispersed with translucent trichomes and sweet gluey resin.
Cookies Kush has a sweet, strong, and earthy scent like lime and apples altogether. However, the flavour of this strain is sweet, minty, woody, and fruity on the whole.
Medical uses of Cookie Kush
It helps you deal with chronic stress and depression.
This marijuana also helps in treating pains and muscle spasms
It is considered a good strain to fight insomnia
Side Effects:
The most noticeable side effect of this strain is dry and red eyes.
Flowering Time and Yields:
8 to 9 weeks is the flowering time of this strain. When grown outdoors, it will yield 23 or more ounces per square per meter. Indoors, the strain produces 21 to 23 ounces per square meter.
There are no reviews yet.