Weed Delivery
Blue Cheese AAA (THC 26%)
Blue Cheese AAA (THC 26%)
THC Levels 22% to 26%
Blue Cheese AAA is an INDICA cross created by crossing a Blueberry male with an original UK Cheese (aSkunk #1) female.
The sweet and savoury smells of berry  and blue cheese combine to create a creamy, unique flavour reminiscent of the original Cheese. The heavy effects will help you feel relaxed at the end of the day and can provide relief for muscle spasms, pain and stress.
Get it Delivered Today:
Delivery Hours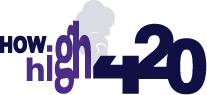 Call or Text a City to Contact
Call or Text to Order
Contact Us
Click the button below to choose the phone number of the city you wish to order from
Fast & Affordable
Home Delivery
How High 420 Delivers Weed
direct to your door.
There are no reviews yet.