Weed Delivery
Bali Kush BC (THC 18%)
Bali Kush BC is a rare hybrid strain with Indica dominance. It has an Indica content of 70 percent and 30 percent Sativa. Our strain from British Columbia is a cross of Black Afghani and Death Bubba. It has a THC level between 18 and 22 percent, whereas its CBD content may reach 1 percent.
Get it Delivered Today:
Delivery Hours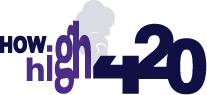 Call or Text a City to Contact
Call or Text to Order
Contact Us
Click the button below to choose the phone number of the city you wish to order from
Fast & Affordable
Home Delivery
How High 420 Delivers Weed
direct to your door.
Effects of Bali Kush BC
This strain will take away your daily stress with its high. Once its high kicks in, you will notice strange feelings, making your mind giddy with an unfocused euphoria. It will get rid of any negative feelings from your mind in no time. Then, you will feel a body relaxing high, making you feel calm and couch-locked. Afterward, its sedative effects will make you fall asleep peacefully. Its high may last for two hours.
Bali Kush BC Appearance, Aroma, and Flavours
Bali Kush BC has less clear olive-green buds with deep purple undertones. Moreover, it has vivid amber hair and the coating of corresponding crystal trichomes.
Pulling apart its buds will help you notice scents of fresh sweet pine and spicy earthy wood. The flavour of this strain is not much different than its aroma but has a sweet overtone. Its flavour is not going to disappear until your final toke.
Medical uses of Bali Kush BC
The Bali Kush BC can help with the treatment of insomnia.
It is also a great strain to deal with the problem of lack of appetite.
It can help you deal with stress.
Additionally, this strain helps deal with chronic stress and fatigue.
There are no reviews yet.